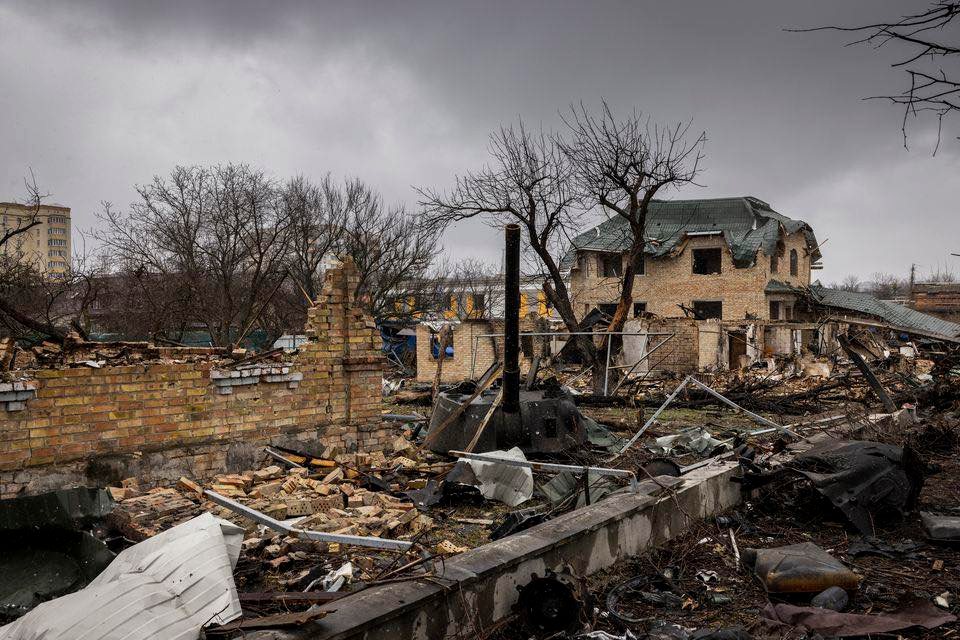 Stå med Ukraine
The brutal war started by Russia in Ukraine continues despite the support and sanctions that Western countries including Denmark have introduced. This war is becoming more of an assault targeting civilians in order to break the will of Ukrainians to resist. Countless and profoundly disturbing war crimes by Russian soldiers are being discovered every day. Recently revealed horrors, which the Russian army has brought to the civilian population of Kyiv region in Bucha, Irpin, Hostomel and Borodyanka are beyond imagination of any sane person. It is a genocide of the Ukrainian population. Only in Bucha, 410 bodies of murdered Ukrainians were found. In the village of Motyzhyn, a mass grave was found containing bodies of around 280 civilians. According to satellite images, Russian soldiers began preparing this grave already on March 10, 2022.
Raped women, murdered children, people tortured to death, systematically killed men and shot animals are the terrifying results of Russian occupation in Ukraine.
We call on all concerned people, who live in Copenhagen, to come to our demonstration and honor the memory of the dead Ukrainians by bringing candles, which should remind of the innocent victims of the Russian army in Ukraine.
We call on the entire civilized world for setting up an independent commission to investigate the war crimes of Russian forces in Ukraine and to ensure that the Genocide of Ukrainians committed by the Russian army will be punished.
Every day of this war brings deaths and unimaginable suffering to people in Ukraine, so we have no moral right to remain silent. We call on all countries of the civilized world to supply Ukraine with all necessary military equipment, as well as to impose an embargo on Russian oil and gas in order to end this horror as soon as possible.
At the demonstration, in addition to the speeches of politicians and representatives of various organizations, you will also have a unique opportunity to hear the stories of survivors of the war in Ukraine, as well as the survivors of other wars, waged by Russia in the past.
Every day of our silence encourages the Russian regime for further atrocities in Ukraine as well as in other countries in the future! So let us unite and put an end to this war!